Adopt better business habits with Align
Align is more than just software. The habits you develop using Align create a company culture focused on transparency, accountability, open communication and execution.
[hubspot type=cta portal=5092641 id=c1bd8f2f-d3c0-4ce5-9dd5-f632dc458284]
Give everyone performance insights
Define the Critical Numbers, or key indicators, that will move your business forward and share them with the whole team. Simple visuals give you quick insights into where the company stands.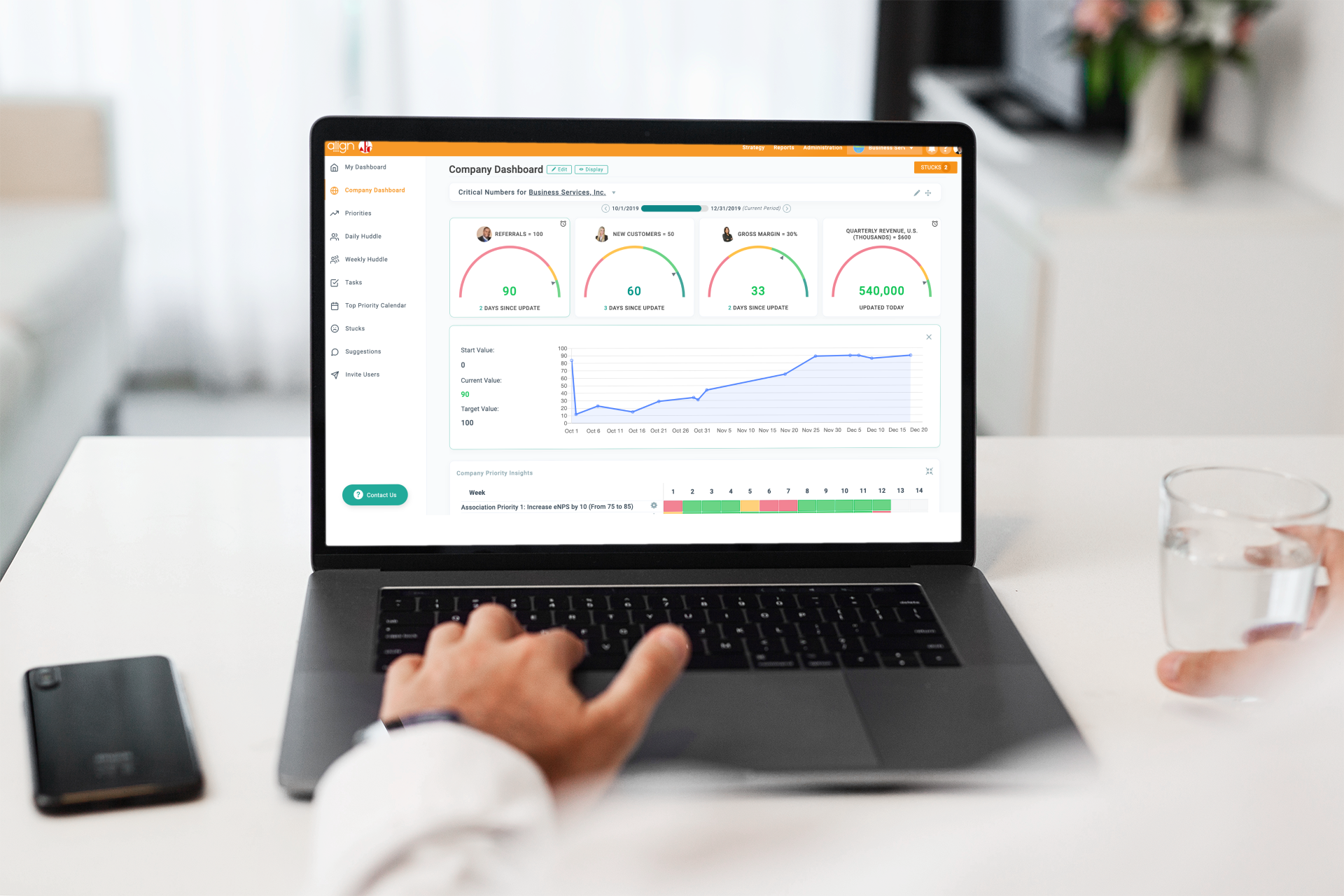 Priorities: See how individuals contribute to the success of the company
Cascade priorities from the top down so everyone can see how their progress moves the needle for their own personal priorities as well as the company priorities.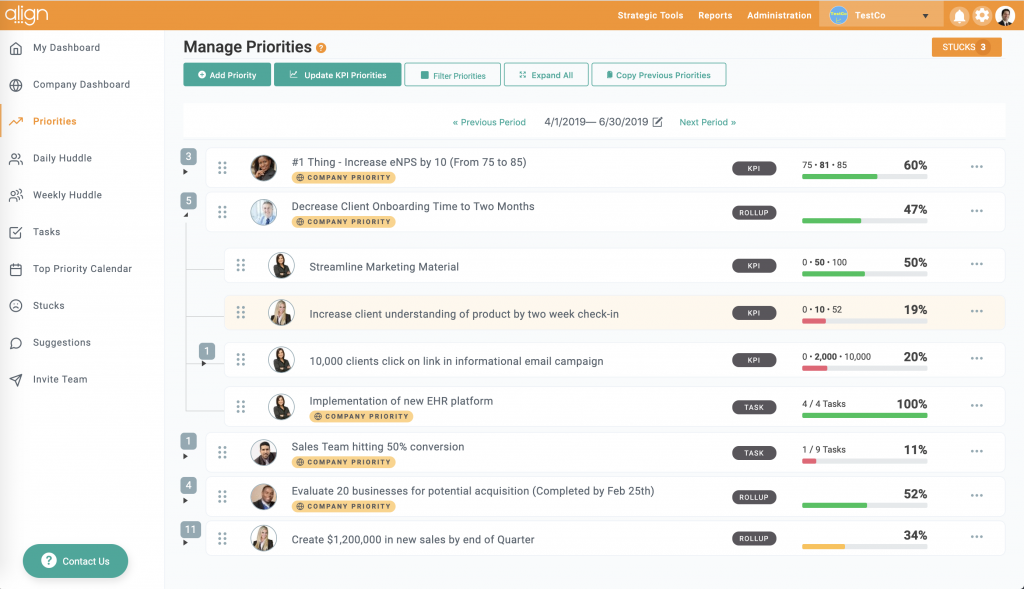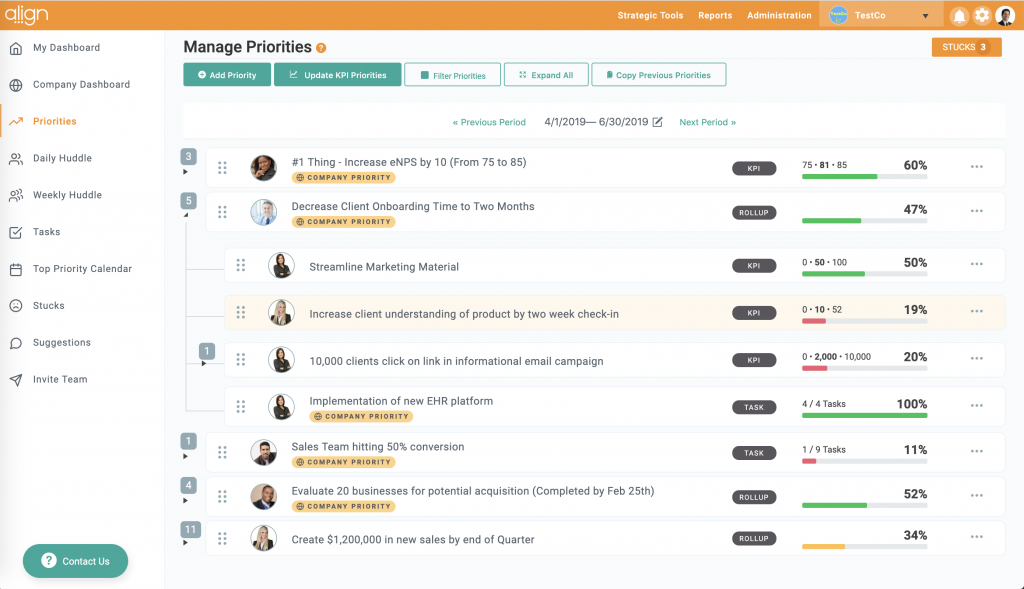 Integrate
---
Align Integrations
Seamlessly connect data and workflows
Use integrations to automate data collection and connect workflows to apps your team already uses. Your time saved can be used on better analysis and insights on the metrics that matter most to your business.
Reporting: Use data to evaluate what works
Data is changing the way we look at performance management. Align gives you unique data sets to analyze how you and your team are performing against company goals.