Make better decisions when you have top-line-data fed from every corner of your company in one place. 
Break data silos and get your team focused on improving the metrics that matter most.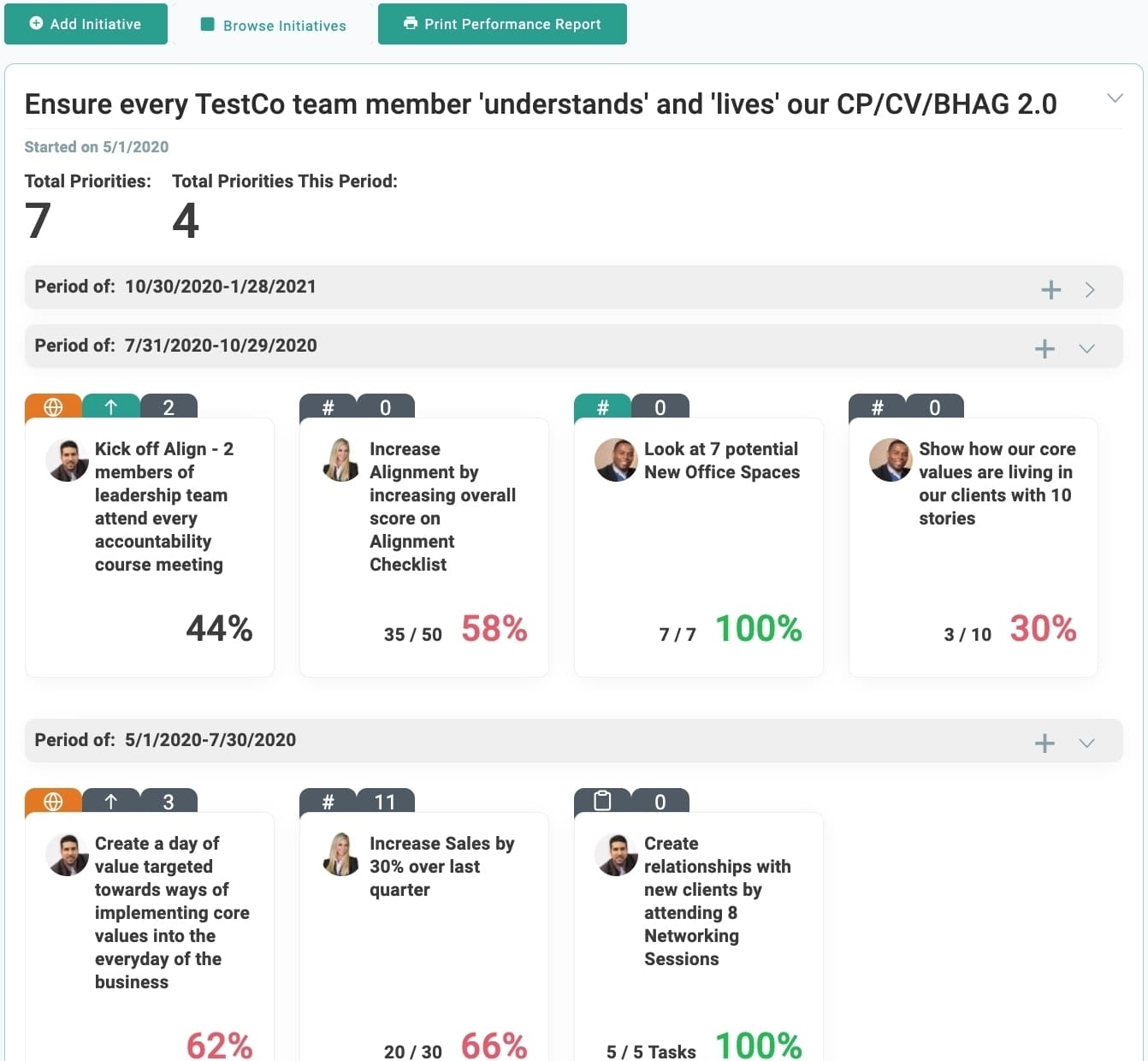 Achieve more goals each calendar year.
Customizable periods enable you to break your bigger initiatives down into actionable measurable goals for more continuous improvement throughout the year.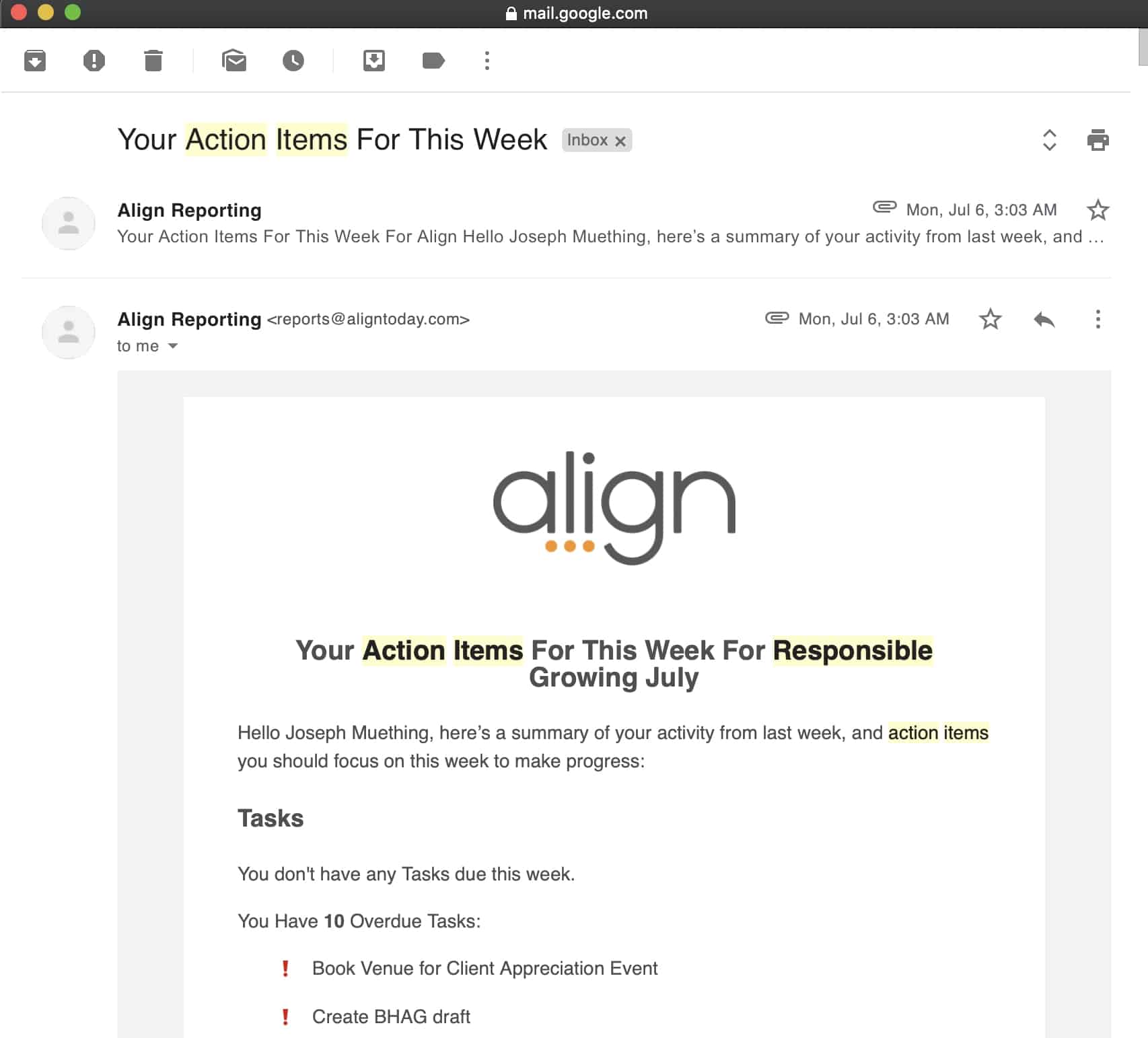 Set your team up for success without micromanagement.
Drive actions for what needs to get done and where to focus with personalized weekly notifications.
Keep employees focused on work to move goals forward with tools that make it easy.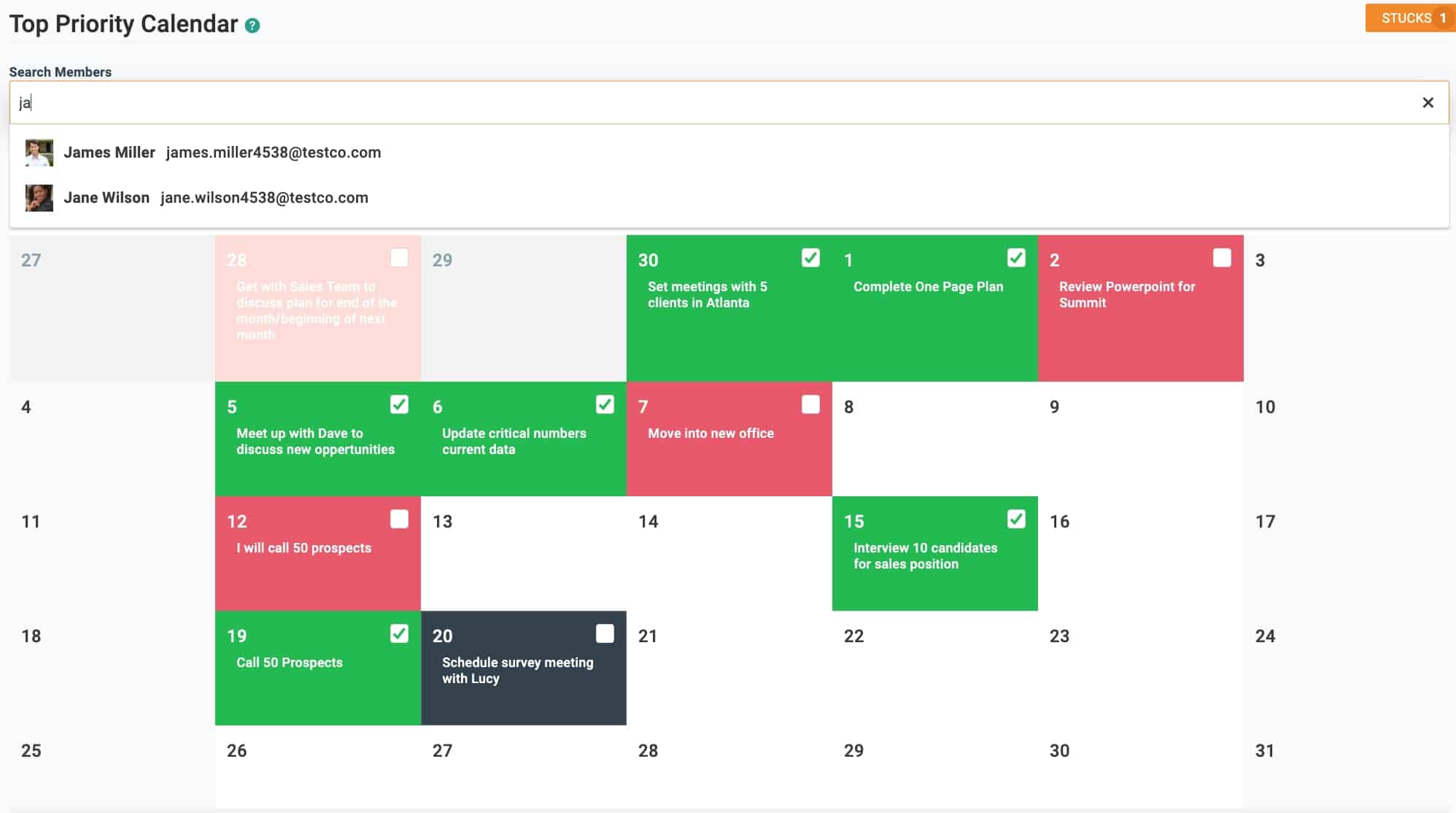 Ensure the work that matters is accomplished every day.
Each person uses the Top Priority Calendar to commit to one thing they promise to do that day.  Over time they can see how much they have accomplished by holding themselves accountable to that one thing each day.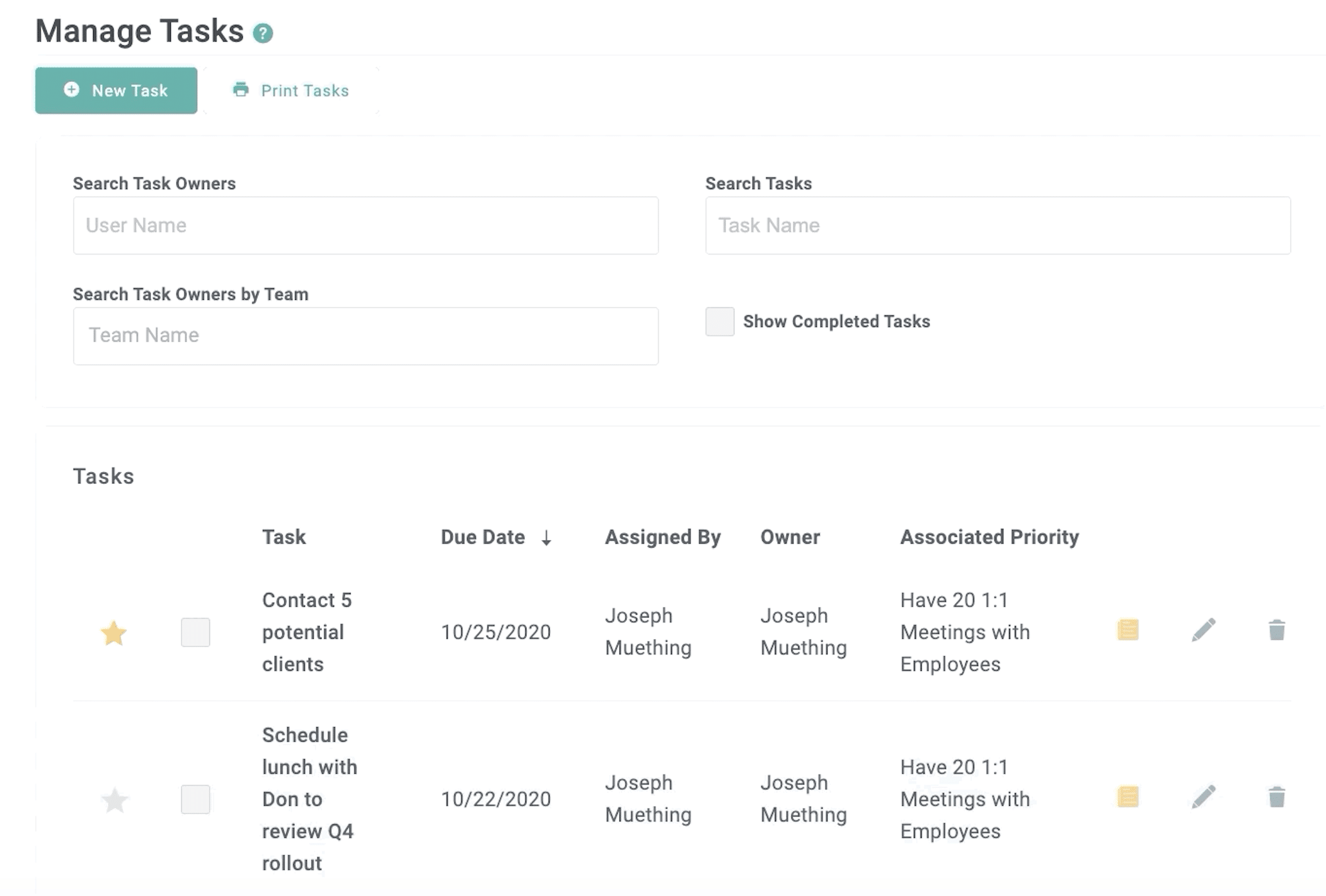 Many goals are not strictly metric measurements and instead require a series of tasks to be completed in order to achieve the outcomes desired.  For those goals, tasks can be assigned and tracked by due dates to ensure the goal is achieved on time.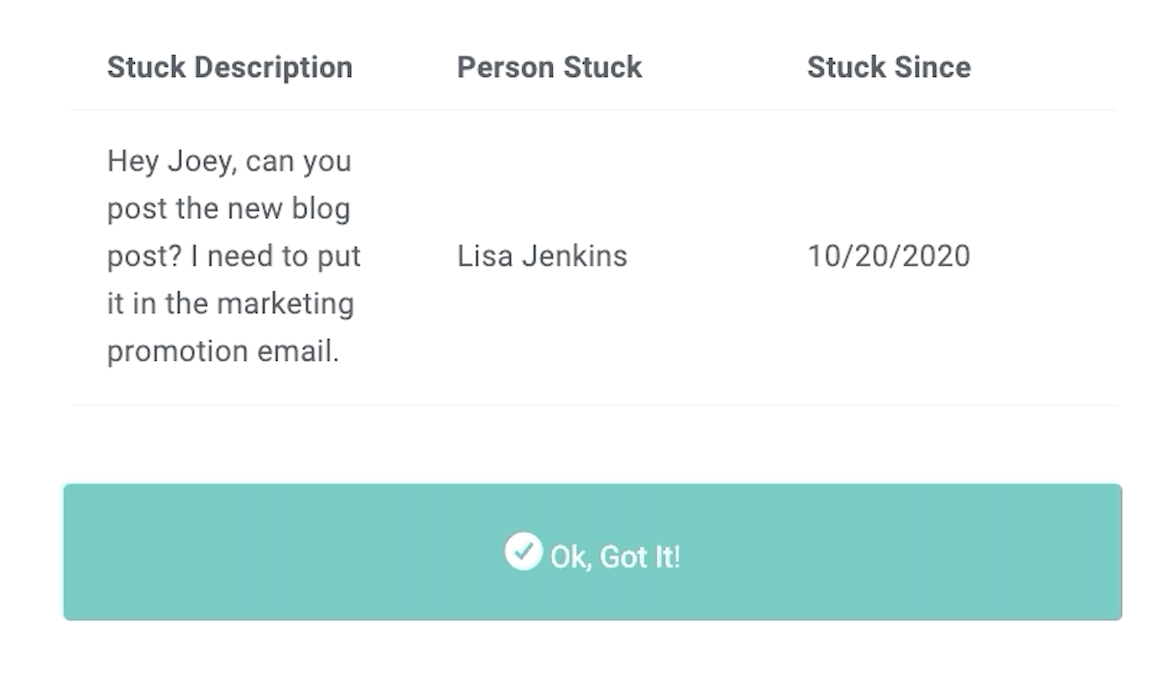 Often goals are not achieved because of cross-ownership work that needs to be done in order to achieve the outcome needed.  Align offers users the ability to issue a "stuck" to alert a team member when their help is needed to keep a goal on track.  Those who are issued a stuck get alerts when they are issued and reminders until they are cleared.
Engage direct reports in continuous performance management reviews.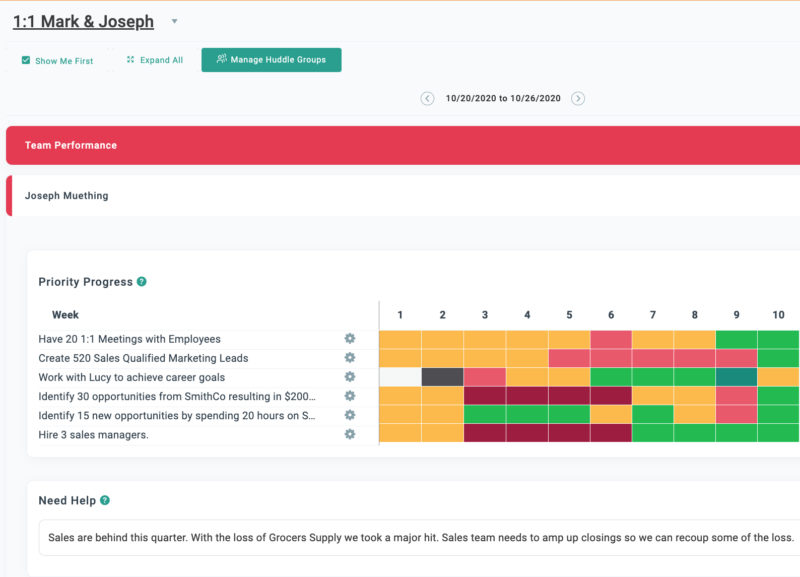 Integrate with the tools you already use.
Seamlessly connect data and workflows to automate data collection and connect workflows.
Track your most important asset – employee happiness.
Automatically collect and measure employee happiness (eNPS) and feedback to ensure your most important asset is engaged and motivated.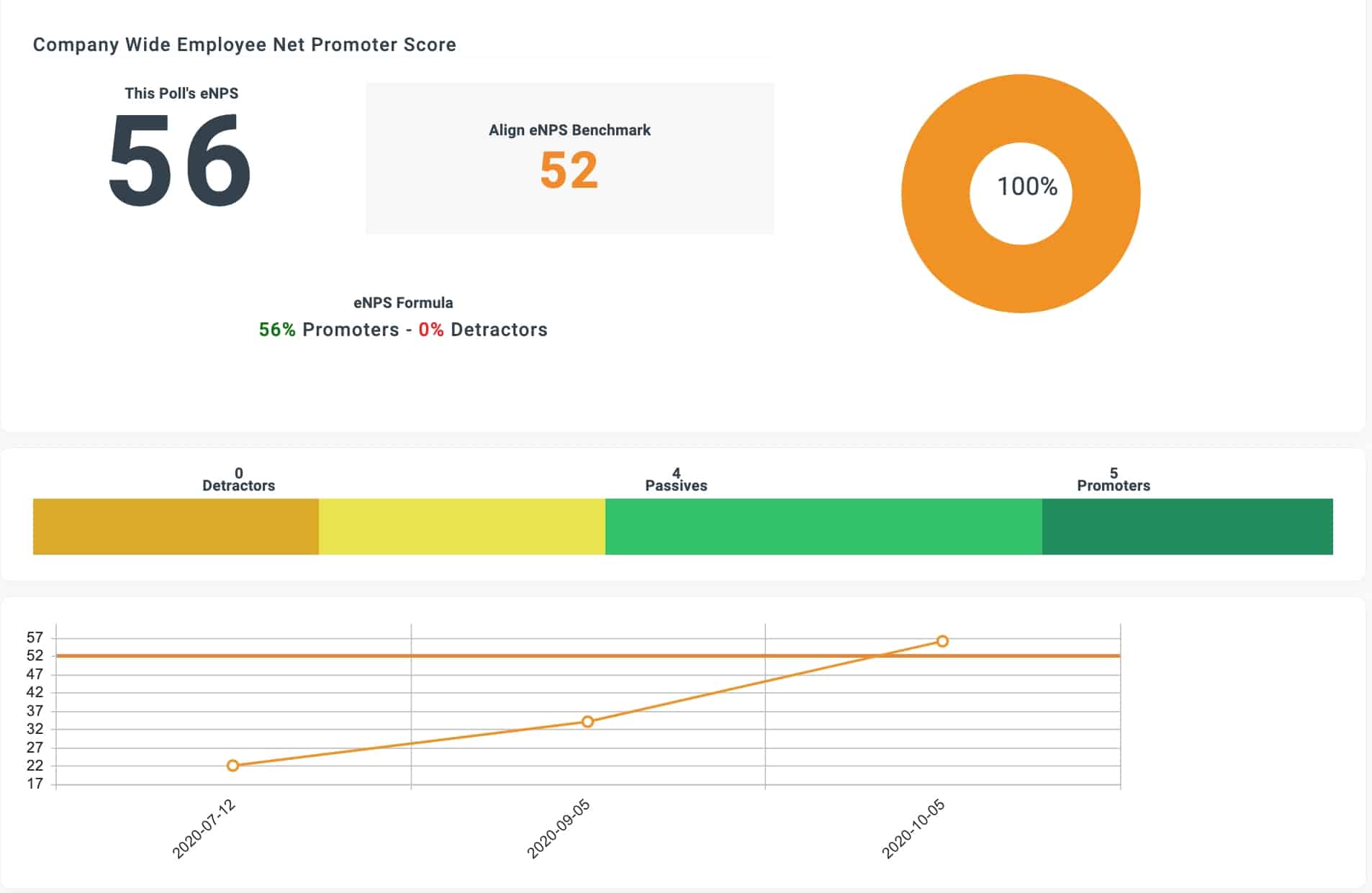 Provide data transparently to the entire company or privately to specific teams.
Align allows you to share your most impactful data to create trust through transparency in your organization, but gives you controls to secure information to specific teams when privacy is important.
Review data when and where you need it. 
Export reports to help you better understand performance and review your data outside of Align.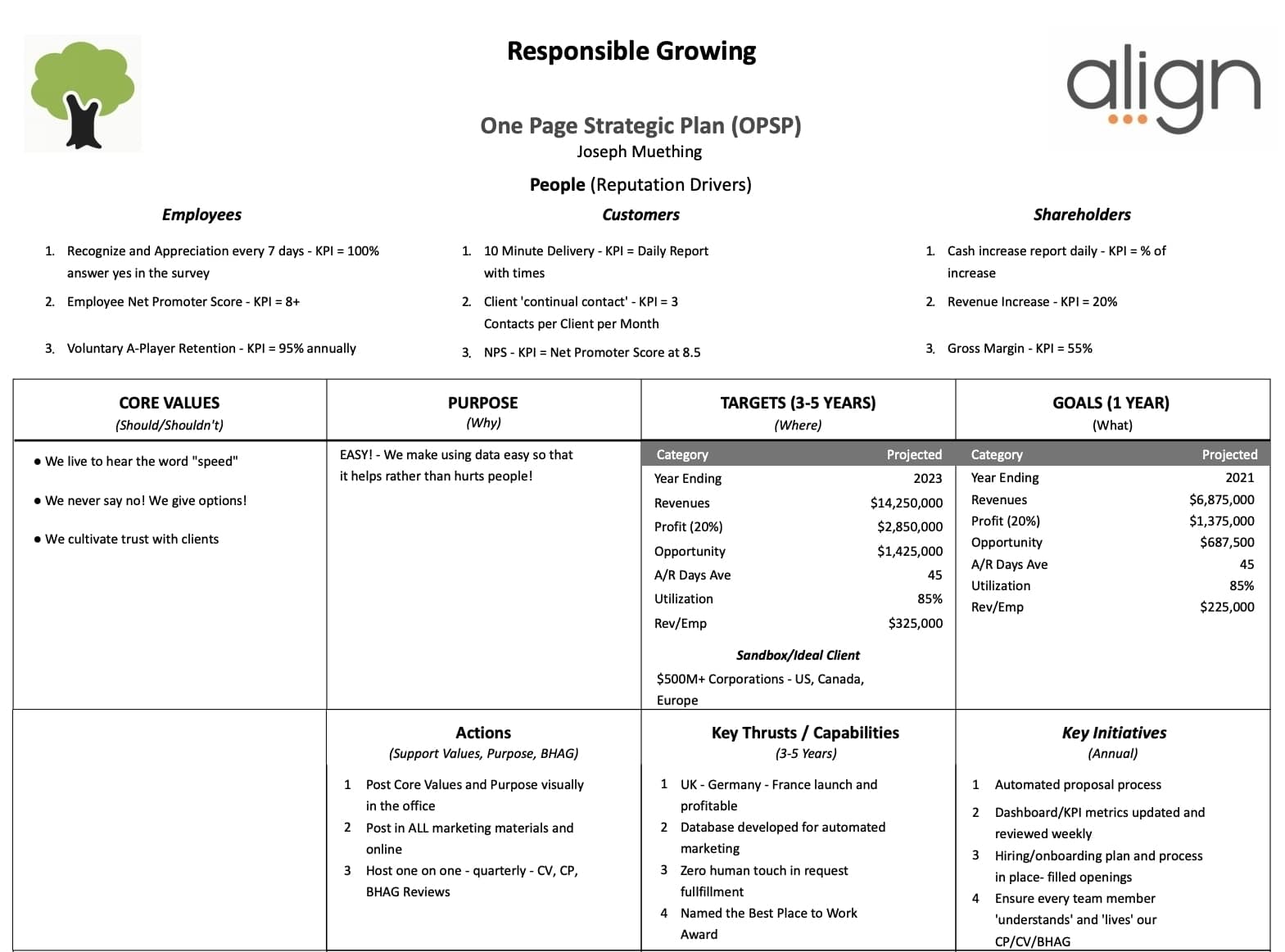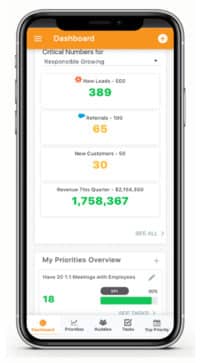 Align on the go with our user-friendly mobile apps.
Your team can quickly and easily update or review critical information from anywhere.
Discover the Power of Align: Book A Free No Obligation Personalized Demo Today